Sunday, 02 February 2014 10:58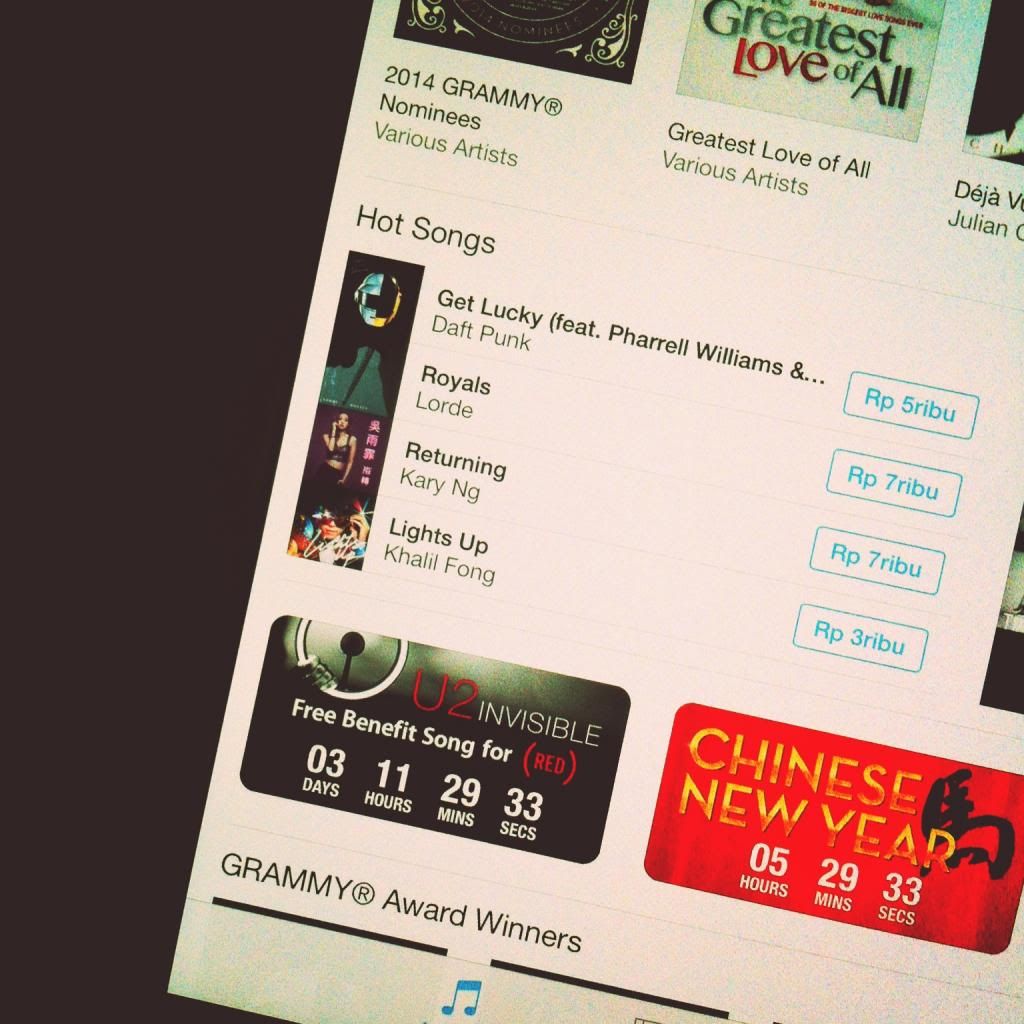 Kurang dari 20 jam lagi, waktu Indonesia bagian barat, kita dapat berpartisipasi dalam pemberantasan AIDS, TBC dan Malaria bersama U2, (RED)org, dan Bank of America.
U2 mempersembahkan lagu baru mereka, Invisible, kepada (RED) untuk diunduhkan via iTunes secara cuma-cuma alias Gratis
Setiap download yang dilakukan dimanapun, akan menghasilkan 1 USD dari Bank of America kepada (RED) untuk tujuan yang pemberantasan 3 penyakit diatas.
Lagu Invisble akan ditayangkan perdana pada acara Super Bowl XLVIII yang akan diselenggarakan di MetLife Stadium, East Rutherford, New Jersey pukul 06.30 waktu setempat. Selama 24 jam setelah penayangannya, lagu tersebut dapat diunduh melalui iTunes tapi hanya sampai tanggal 3 Feb dini hari.
Jadi, jangan sampai ketinggalan...
Berpartisipasi tanpa mengeluarkan biaya